Posts Tagged 'baseball player'
Former Major League Baseball player Ryan Freel was found dead late Saturday night in Jacksonville, Florida from an apparent suicide on December 22nd 2012.
Greg Halman Death: Reaction From Mariners
The death of 24-year-old Mariners outfielder Greg Halman took the sports world by tragic storm Monday. Halman was stabbed to death in Rotterdam, Netherlands, where he is from, and his brother has been brought in for questioning.
While not a lot of other details are yet available about the stabbing, there has been an outpouring of reactions from the Mariners and other people who knew him and saw him play. Here are some of their most gut-wrenching comments about the young baseball player.
Read More Reactions To Greg Halman Death
Categories:
Sports
baseball player, greg, reactions, netherlands, greg halman death, mariners, greg halman, greg halman mariners, stabbed, stabbing, halman, stabbed to death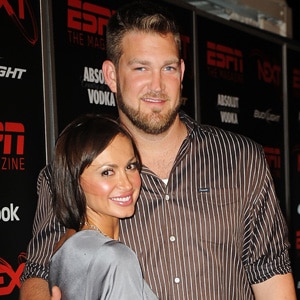 Dancing With The Stars' Karina Smirnoff set the date for her and Detroit Tigers' pitcher Brad Penny's marriage for January 21, 2012. The wedding will take place in Cozumel, Mexico. MORE
Categories:

blogs, Entertainment, photos, Show
baseball player, boyfriend, brad penny, brad penny karina smirnoff, brad penny wife, carbonated.tv, dancing with the stars, date, dwts, entertainment, karina smirnoff, karina smirnoff engaged, maksim chmerkovskiy, mario lopez, married, marry, news, pitcher, relationship, set date, wedding