Posts Tagged 'santorum campaign'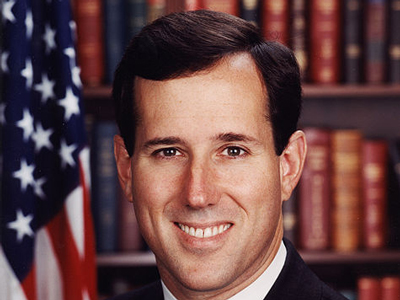 Republican Presidential hopeful Rick Santorum was speaking at a gathering in Janesville, Wisconsin, when he committed a big blunder. Calling the President of the United State the N-word, is probably saying goodbye to the Presidency. But that's exactly what Rick Santorum almost-did. This is what Santorum told the crowd at Janesville:
Read More
Categories:
blog
barrack obama, elections 2012, president obama, rick santorum, rick santorum 2012, rick santorum calls obama n word, rick santorum n word, santorum, santorum 2006, santorum calls obama nigga, santorum campaign, santorum obama nigger, santorum says the n word, santorum slips n word, santorum wisconsin, santorum wisconsin n word, twitter, twitter reaction, twitter reacts to rick santorum, twitter rick santorum n word, twitter rick santorum obama nigger reaction, us presidential elections 2012
If this doesn't do it for Santorum, we don't know what will. The gaffe does not however looks like to go away soon – it might even cost Rick Santorum the thing he wants most – Presidency of the United States of America.
Rick Santorum was vying for a chance to prove himself as the Republican nominee for the 2012 Presidential elections and took the race to Janesville, Wisconsin. 'This race is about who we are', said Santorum, perhaps unaware of the irony which waited for him.
Watch Rick Santorum – (Video)
Categories:
blog
Barack Obama, barrack obama, elections 2012, news, president obama, rick santorum, rick santorum 2012, rick santorum calls obama n word, rick santorum n word, rick santorum obama nigger, santorum, santorum 2006, santorum calls obama nigga, santorum campaign, santorum says the n word, santorum slips n word, santorum wisconsin, santorum wisconsin n word, us politics, us presidential elections 2012, video, world